Meals for Mutts Recall (Update: November 2023)
Date Posted:28 October 2023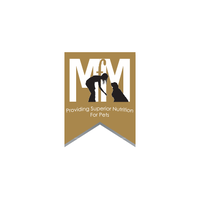 Meals for Mutts (MFM) have announced a voluntary recall on certain batches of their products distributed throughout Australia. Some batches of have had an issue with mould. If you have purchased Meals for Mutts over the last couple of months, please check your bag of food to see if it has been affected. We have a full list of the dog food that has been recalled by MFM.
Meals for Mutts November 2023 Update
Since the Meals for Mutts recall in October, we have not had any official word from the company regarding their production going forward. Any new product that we have received has not had any issues. However, we are only receiving very limited stock. We have not yet been given an ETA on when production will ramp up again. We are expecting that we will not see much new stock of MFM in December, and would be hoping for most ranges to be back on the shelves in January.
What is the reason for the Meals for Mutts recall?
Products with certain best before dates may not meet their quality standards and may have the presence of mould.
What should I do if my Meals for Mutts bag is included in this recall batch?
If you have purchased a bag of Meals for Mutts from the affected batch, please return it to the store you have purchased this product from. You will be issued with a refund or swap for a bag that is not included in this recall batch.
I have recently purchased Meals for Mutts, but the date is not included in the affected batch, should I be concerned?
No, the other batches with dates outside the dates below are fine for your dog to consume. They have not had any issues, and these issues were limited to only certain batches.
Are both Meals for Mutts dog and cat food affected by this issue?
Only some of the dog food lines have been affected by this mould issue. We have not heard of any cases of Meals for Mutts cat food being affected.
Meals for Mutts Recall Affected Products
3/09/2024
5/09/2024
7/09/2024
20/08/2024
26/08/2024
27/08/2024
5/09/2024
6/09/2024
7/09/2024
14/09/2024
26/09/2024
20/08/2024
1/09/2024
5/09/2024
6/09/2024
17/09/2024
16/08/2024
17/08/2024
4/10/2024
Meals for Mutts Dog Salmon & Sardine Large Kibble 9kg
Meals for Mutts Dog Salmon & Sardine Large Kibble 20kg
18/07/2024
19/07/2024
12/10/2024
1/09/2024
3/09/2024
4/09/2024
3/09/2024
4/09/2024
5/09/2024
4/09/2024
7/09/2024
20/09/2024
Meals for Mutts Dog High Performance Turkey 9kg
Meals for Mutts Dog High Performance Turkey 20kg
---
Leave a comment