---
Dog toys are essential for your pet as they promote healthy chewing, relieve boredom and are fun! We sell pet toys online for puppies, adult and senior dogs. Especially when your dog is young, having a good puppy toy is essential for their health. Whether you have a small breed or large breed dog, we have toys to suit you and your pooch. As dogs have different needs, they also have different ways they enjoy playing. Some animals can be given a ball and that will keep them amused for hours, others will need a more interactive toy or one that will encourage chewing and playing. Find hundreds of the best dog toys in Australia.
What to look for when buying a dog toy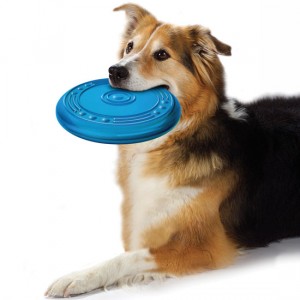 Larger dogs will need a tough chew toy that will be able to with stand the heavy biting. Products that are excellent for this are the KONG range, Fantastic Foam Balls, and most rope toys.
Squeaker toys can also encourage playing, as the squeaking sound it makes when pressed will keep the dog interested and guessing.
Treat dispensing toys such as the Bob-a-lot and many in the KONG range can be stuffed with treats or paste. This will help keep your dog interested with playing and also reward them for their hard work!
Many dog owners love taking their best friend to the beach or lake for a swim. Most toys will disappear in the water, but if you are looking for something that floats, try a water dog toy.
We have a wide range of dogs toys including soft, plush, rope, rubber, balls, treat dispensing, educational and more. The dog toy ranges we sell will usually comes in small, medium, large and sometimes x-large sizes. Being able to compare different types and sizes next to each other, makes buying dog toys online easier than ever!
What is the most durable dog toy?
Tough toys still need to be appealing and rewarding to the destructive dog, if they're completely indestructible your dog may not find them interesting! No toy is ever completely safe from tough chewers and the answer to this question will depend on your dog, however here are some of the toughest toys on the market:
Treat Stuffer Toys
Kong Extreme Toy
Starmark Bob-a-lot
Kong Rewards Shell
Starmark Pickle Pocket
Interactive Play Toys
Kong Extreme Ball
Kong Extreme Frisbee
Tuffy Tough Stuffed Toys (Look for the 10 "tuff" rating)
Durafoam ball
Mammoth Flossy Chews Rope
Mammoth Flossy Chews Monkey Ball
Mammoth Tire Biter Ball with Rope
For Puppies
Kong WildKnots Bear
Kong Scrunch Knots Squirrel
These two are still snuggly, but without stuffing! No white fluff being strewn though your home!
Checkout with Afterpay, Zippay, Visa, Mastercard or American Express.