KONG Dog Toys
---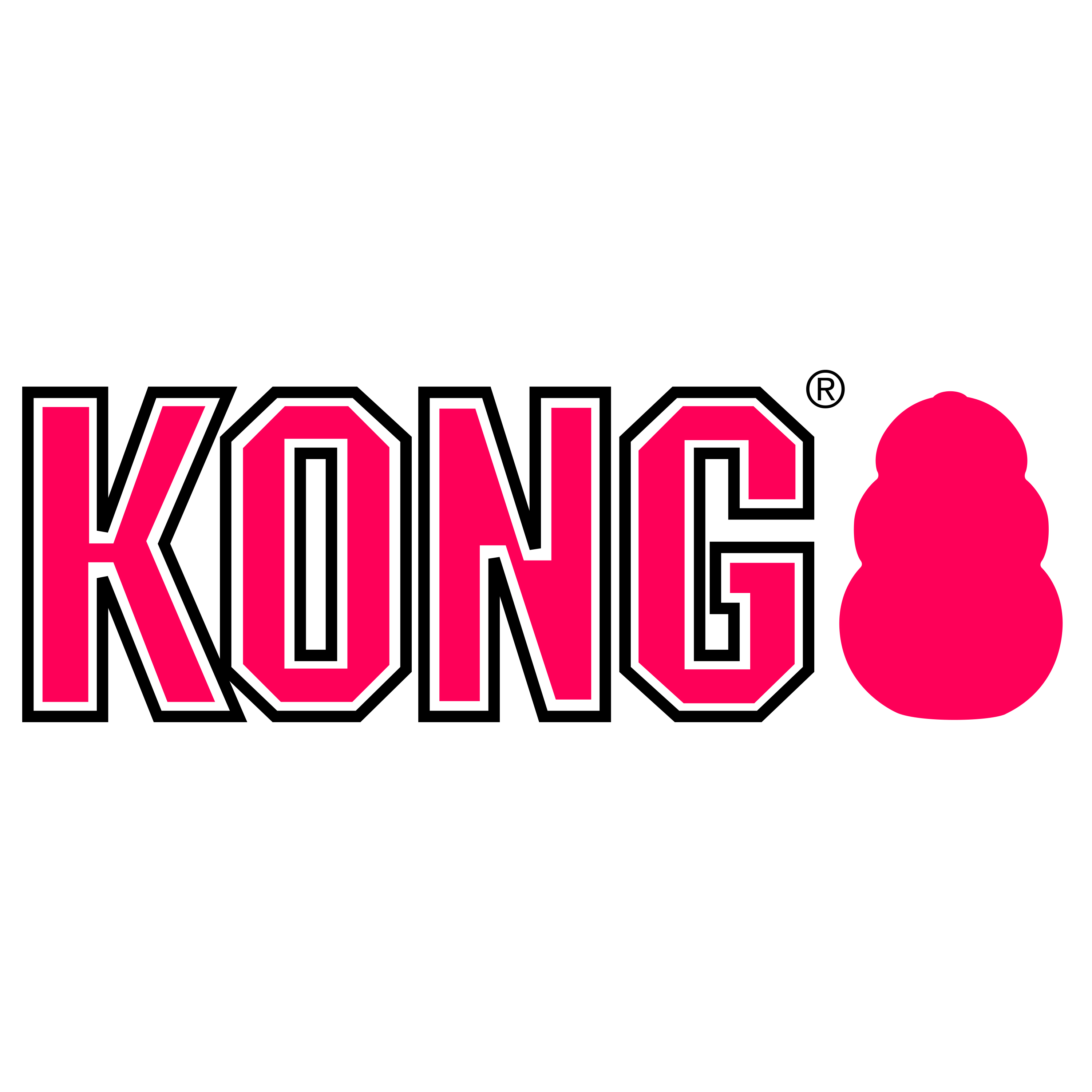 KONG pet toys are known world wide as being the toughest and most durable toy your dog can own. KONG dog toys cater for every breed, size and age of canine. KONG make a huge variety of dog toys from the basic chewing toys and balls to the more interactive playing toys. You can buy KONG toys for puppies, senior dogs, light chewers, strong chewers, dogs that like to play in the water, playful dogs, dogs with separation anxiety & boredom, cleaning teeth & gums and many more purposes. We offer the largest range of KONG dog toys in Australia.
---
What's New in 2023
KONG bring out new products all of the time. Some of our favourite new products of 2023 are:
KONG Belly Flops
These come in 3 styles; Starfish, Lobster and Octopus. They are made of soft but strong material with a squeaker hidden inside. They can be used indoors or outdoors.
KONG Clicks
The Clicks range come in 3 styles; Red Fire Hydrant, Blue Paw and Green Stick. They are made of a hard plastic that you hide treats in and your dog will need to figure out how to get them out. This is the perfect toy for smart dogs that need mental stimulation when playing.
We have had a preview of what is coming in 2023 and were very impressed. The theme we are seeing is treat dispensing toys that keep dogs occupied and mentally alert. Stay tuned for more announcements on what is to come.
---
KONG Dog Toy Products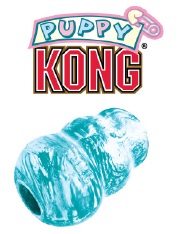 KONG Puppy
For puppies up to 9 months of age. KONG Puppy's special teething rubber formula soothes sensitive gums and encourages proper chewing habits.
Puppy Kong Rubber
Beginning chewers
Soft & Chewy Rubber
Recommended for growing puppies
After adult teeth come in - graduate to Classic Rubber KONG
Comes in blue or pink
KONG Puppy Sizes: Small, Medium and Large.
---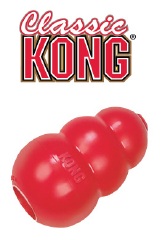 KONG Classic
Great for stuffing with treats, the KONG Classic is enjoyed by millions of dogs worldwide. Used as behavioral tool, the KONG Classic is unsurpassed in quality and durability.
Classic KONG Rubber
Typical adult chewers
Medium & Hard Rubber
Recommended for most adult dogs
Red
KONG Classic Sizes: Small, Medium, Large, X-Large and XX-Large (King).
---
KONG Extreme
For the power chewer of any age. KONG Extreme is made using our ultra-strong black rubber. KONG Extreme is used worldwide by K-9 units, drug enforcement agencies and professional canine organizations.
Extreme KONG Rubber
Aggressive chewers
Hard rubber & most durable
Recommended for high energy adult dogs
Black
KONG Extreme Sizes: Small, Medium, Large, X-Large and XX-Large (King).
---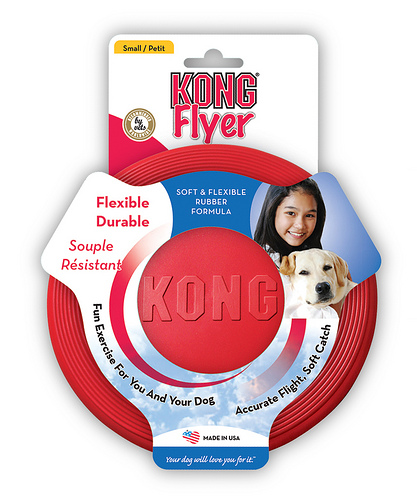 KONG Flyer
The world's best soft flexible flyer. Made from the KONG Classic rubber formula.
KONG Flyer Sizes: Large.
---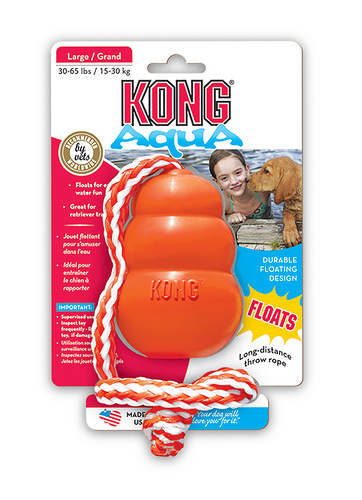 KONG Aqua
Your dog will enjoy these cool, floating retriever toys. The KONG Aqua has a foam core that keeps it floating, and it is surrounded by KONG rubber formula.
KONG Aqua Sizes: Medium and Large.
---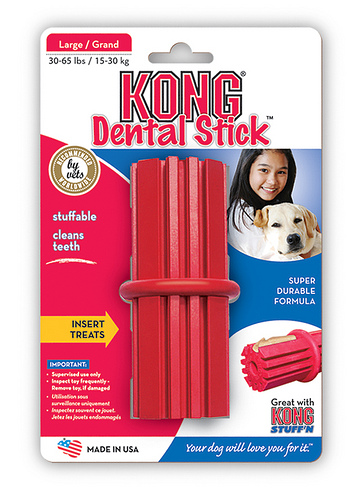 KONG Dental Stick
Reduces plaque and food debris while providing a gentle abrasive cleaning and conditioning of teeth and gums. It uses KONG's patented Denta-Ridges and is made out of the KONG Classic rubber formula.
KONG Dental Stick Sizes:
---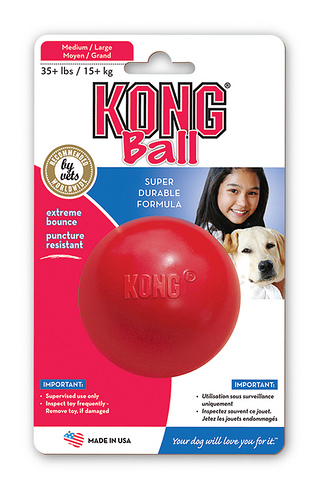 KONG
Ball
Strong, durable and bouncy is a simple way to describe the KONG Ball. Made from KONG Classic durable rubber formula, it is sure to hold up to the harsh chewing your dog gives it.
KONG Classic Ball Sizes: Small and Medium/Large.
KONG Extreme Ball Sizes: Small and Medium/Large.
---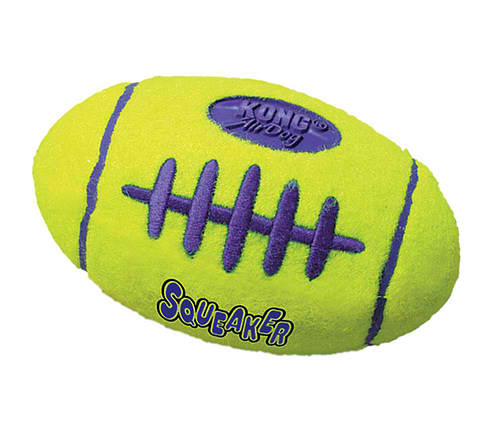 KONG AIRDOG Squeaker
Fun way to keep your dog interested in playing. The KONG Air Dog range are made of a nonabrasive felt material, similar to what you would find on a tennis ball. The squeaker in the toy makes it fun for your dog to play.
KONG Airdog Products and Sizes:
---
KONG AIRDOG SQUEAKAIR Ball
Durable tennis balls made from nonabrasive tennis ball fabric that will not wear down dogs teeth. All Squeaker units are recessed in rubber and covered with tennis ball fabric for safety.
KONG SQUEAKAIR Tennis Ball Sizes: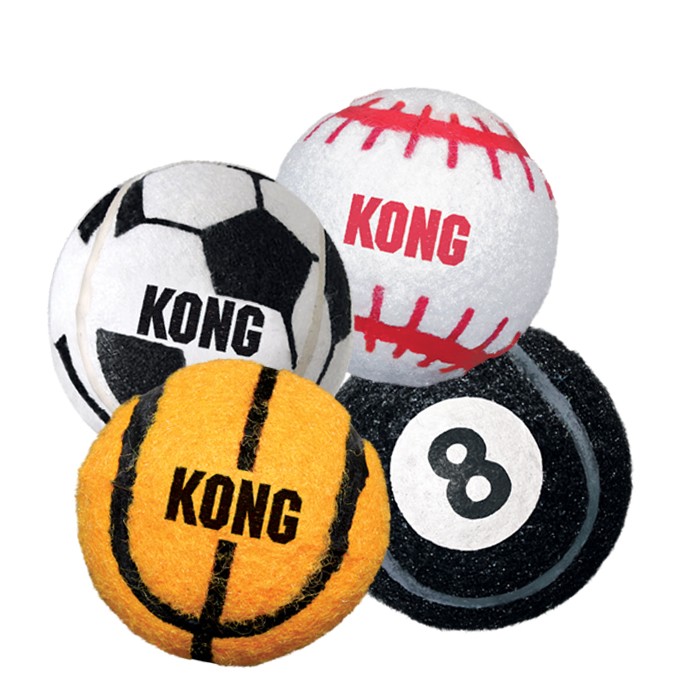 KONG Birthday Ball Sizes: Medium (6cm diameter) 3 Pack

KONG Sport Ball Sizes:
---
KONG Wobbler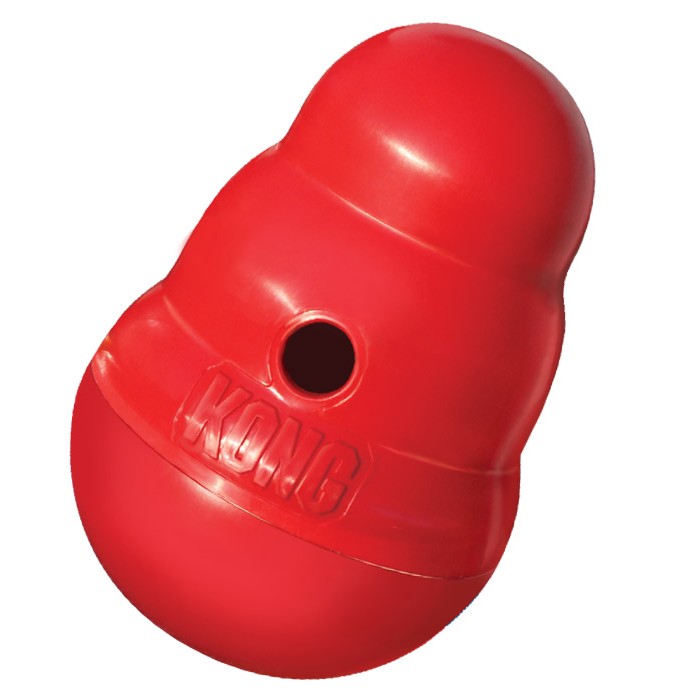 Dispenses food and treats, while entertaining your dog with its exciting wobbling action.
Fill with treats or food
Top screws off from bottom for easy filling
Strong and entertaining
Dishwasher safe
KONG Wobbler Sizes: Small/Petit and Large/Grand.
---
KONG Wubba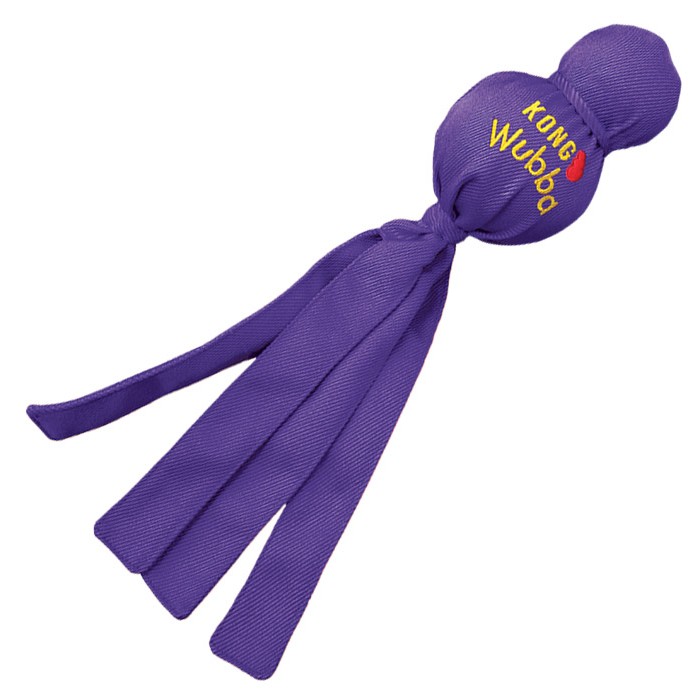 Fun interactive toss and tug toy. It features a tennis ball on top and a squeaker ball beneath. Soft fake fur fell and reinforced fabric & stitching.

KONG Wubba Classic Sizes: Small, Large, X-Large & Mega
KONG Wubba Ballistic Friends Sizes: Small, Large & X-Large
KONG Wet Wubba Sizes: Large & X-Large
KONG Wubba Snugga Sizes: Small, Large & X-Large
KONG Tugga Wubba Sizes: Small, Large & X-Large
KONG Wubba Floppy Ears Sizes: Small, Large & X-Large
---
KONG Ballistic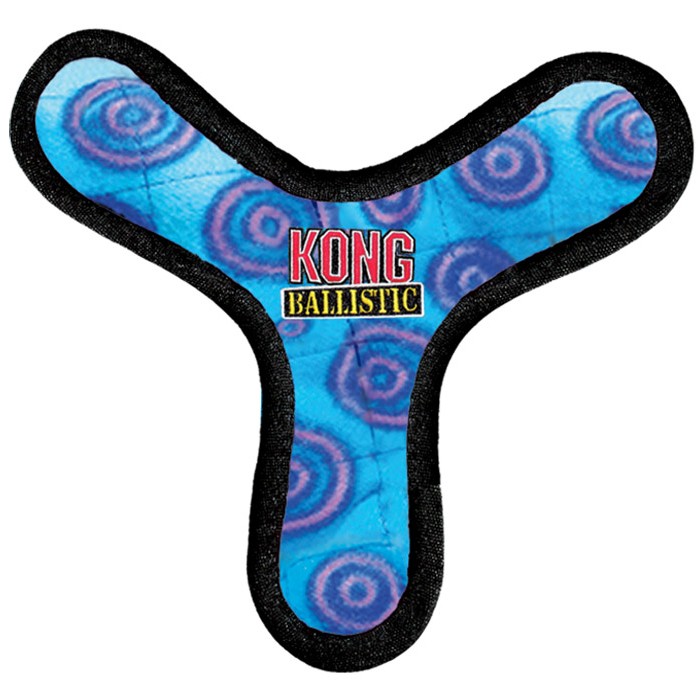 Three layers of material which gives this toy strength and durability. Squeakers inside that are housed in individual pouches. It is also gentle on teeth and gums.
Outer layer of soft fleece
Three layers of material
Squeakers inside that are housed in individual pouches
Floats in water
Machine washable
Gentle on teeth and gums

KONG Ballistic Boomerang Sizes: Large
KONG Ballistic Football Sizes: Medium
KONG Ballistic Ring Sizes: Medium and Large
---
Learn More About KONG Toys Products In This Video
You can find more KONG product videos at www.youtube.com/user/KONGvideos.
---
KONG Dog Toy Frequently Asked Questions
What are KONG dog toys? KONG dog toys are known as the toughest dog toy on the market. KONG make a wide variety of toys for all kinds of dogs and puppies.
What makes KONG's stronger than other dog toys? The rubber KONG's are made of is specially formulated for dogs that are heavy chewers. The toughest product is the KONG Extreme. The Extreme KONG is used by K-9 units and drug enforcement agencies world wide, as it holds up to the aggressive chewing.
Is it possible for dogs to break KONG's? Yes, no toy is indestructible. If you are using the correct KONG for your dog, it should not be able to destroyed easily. If your dog breaks it to quickly you may need to try a larger size KONG.
Can you put treats into KONG's to encourage playing? Yes, the KONGs that you can use paste and treats is the Classic KONG, Extreme KONG, Puppy KONG, Senior KONG and KONG Dental Stick.
Can KONG dog toys float in water? Most KONG's will not float in water. However they make a toy called the KONG Aqua which is designed to float and for water play.
How long will my KONG dog toy last? This will depend on the product you have and the needs of your dog. Some KONG's will last the life you your dog if they are a light chewer. On the other side some will last less then a week for an extremely heavy chewer. Generally your KONG should be lasting at least 6 months at a time. If your dog is breaking a KONG to quickly, we recommend that you try the KONG Extreme or a larger size KONG.
What KONG is best for heavy chewers? The KONG Extreme is best for dogs that are strong chewers.
Where can I buy KONG dog toys? We sell KONG dog toys here.
---
KONG Safe User Guide
Very Important: NO DOG TOY IS INDESTRUCTIBLE. Supervise your dog's use of KONG toys until you are confident they can be used safely without supervision.
Clean and inspect KONG toys frequently. Look for cracks, separations and/or missing pieces. Flex your dry KONG toys and inspect it from all angles. Loose pieces larger than a food nugget can be harmful if swallowed. Worn and damaged KONG toys must be replaced immediately.
YOUR DOG'S SAFETY IS YOUR RESPONSIBILITY. If you think your dog has swallowed a toy fragment, promptly call your veterinarian.
Dogs need KONG Toys. KONG toys are widely used as therapy for prevention of boredom, separation anxiety and other behavioral issues.
PREVENTION IS THE BEST CURE FOR BEHAVIORAL PROBLEMS Put your dog to work. Providing food and/or treat-stuffed KONG toys for your dogs can keep them contently busy (working) and out of trouble for long periods of time.
Note -Adjust bowl feeding as necessary to maintain a healthy diet.
---
KONG Sizing Tips
Proper KONG sizing is determined by your dog's weight and chewing temperament.
1. Size Up - If your dog destroys a KONG in a short period of time, switch to a larger KONG Classic and/or a KONG Extreme.
2. Multiple Dogs - Only provide KONG toys sized for the largest and/or most tenacious chewer in the house.
3. Jawrobics - Regular use of a KONG will strengthen your dog's jaw muscles. Eventually you may need to size up or switch to a KONG Extreme.
---
KONG Sizing Chart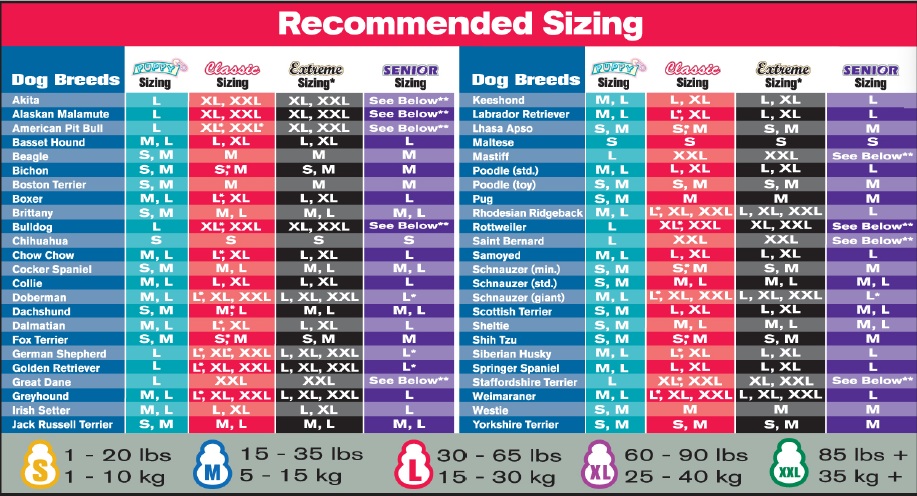 For more information on KONG's visit www.KONGcompany.com.
Follow KONG on Facebook at www.facebook.com/KONGCompany.
---