How to keep dogs cool in summer
Date Posted:24 November 2022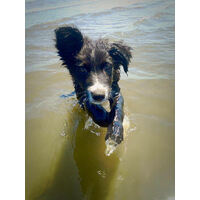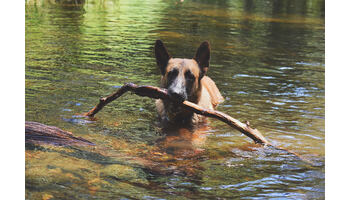 With the Queensland heat intensifying every year, sometimes it can be difficult to know how to keep your fur friend cool on those warmer days at home, or even out and about with the family.
Here are our top tips on keeping your friends cool
Plenty of fresh drinking water

Whether in the comfort or your own home, or out in the park, make sure to always have drinking water available for your dog. They aren't able to tell you when they're a little thirsty, so it is important to check their water bowls during the summer, and make sure they have plenty to drink.

Frozen treats and toys

Another great way to keep your dog cool in the warmer months is by having frozen or cool treat and toy options available. We have listed a few suggestions below:

This toy dispenses cool water as your dog chews to encourage additional hydration, all while chewing on their new favourite toy! The gel core ensures long lasting coolness, just soak the bone in water and freeze.
Did you know , you can freeze your Lickimat? With so many delicious options to place on the Lickimat, a lot of people aren't aware you can also freeze the mat for longer lasting treats and also to assist your dog in the warmer months. A few ideas for freezing your Lickimat are, your friends favourite dog friendly yoghurt, and even pureed frozen veggies.

A Cool Pad, or wet towel to help draw the heat from your pet

The Scream Pet Cool Pads are a fantastic way to ensure your dog is comfortable in the heat. With no power source required, these cooling pads are a comfortable and supportive way to absorb any additional body heat from your pet.

Providing shade for your fur friend

Dogs will instinctively search for the coolest place available, so it is important to ensure they have shade available to them, whether you're at home under the patio, or out at the beach, it might be an idea to bring an umbrella to make sure your friend has option to find shade and a safe space to place their water.
---
Leave a comment