Houndhouse Dog Kennels & Products
---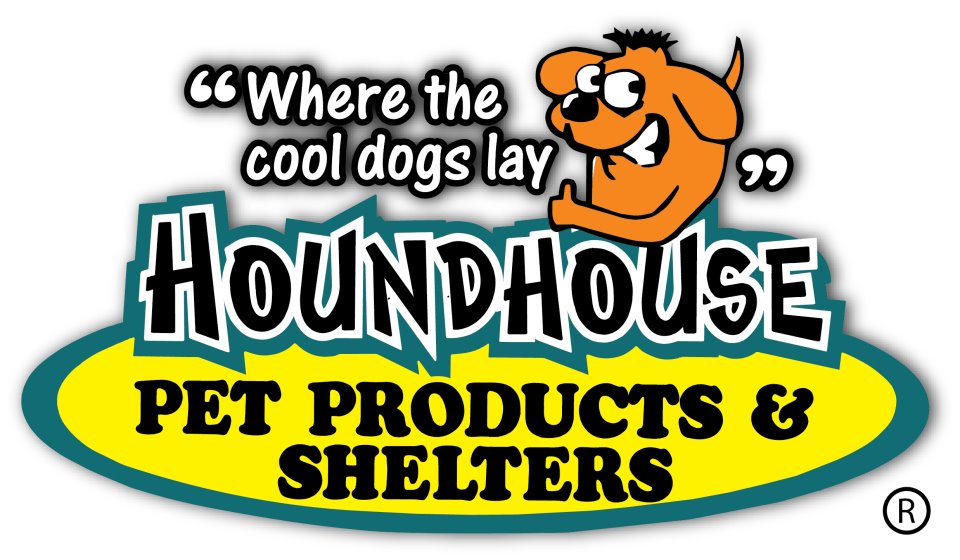 Dogs and dog owners love Houndhouse kennels for good reason! Houndhouse dog kennels are made with a heavy duty outdoor canvas and anodised steel frame that is rust resistant. The Houndhouse canvas is whether proof, cool in summer and cosy in winter. The mesh bottom makes it nearly impossible for flea eggs to lay and hatch successfully, therefor making the Houndhouse flea resistant. The Houndhouse collapses, which makes it easy for transportation and camping. Houndhouse are one of the only kennels on the market that come with a mat for the bottom, which makes the Houndhouse extra comfortable for dog's.
Houndhouse Dog Kennel Who, What, When, Where and Why?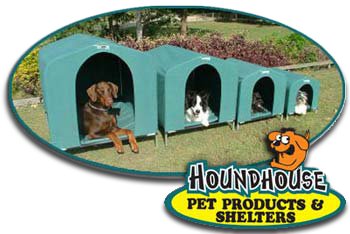 Who makes Houndhouse kennels? Houndhouse are an Australian company located at the Sunshine Coast in Queensland. They make high quality dog kennels, dog beds, heated pet beds and small animal shelters. For more information on them see Houndhouse Website.
What are Houndhouse dog kennels? Houndhouse kennels are fast becoming the most popular dog kennels on the pet market. They are a collapsible, canas and heavy duty kennel what dogs love.
When do dogs need Houndhouse dog kennels? Dogs can use kennels all year around. Houndhouse are whether proof and work just as well in winter as they do in summer. They breath in summer and give your dog warmth in winter. They are also a great idea if you take your dog camp, as they are easy to transport and set up.
Where can I buy Houndhouse dog kennels and Houndhouse products? We have Houndhouse dog kennels for sale here! You can also find Houndhouse kennels and products in nearly any pet store in Australia.
Why do I need a Houndhouse kennel for my dog? Dog's need to have there own space and a kennel provides this perfectly. Houndhouse are the most practical kennel on the market and are guaranteed to make your dog feel comfortable. They are easy to use and set up for the dog owner. They also sell for a very reasonable price.
---
Houndhouse Dog Kennel Sizes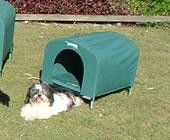 Kennel Dimensions: 54cm Long x 48cm Wide x 48cm High
Kennel Weight: 4 kg
Colours: Green
Dog breeds that use the small Houndhouse: Yorkshire Terriers, Dachshunds, Chihuahuas, Toy Poodles and Shih Tzus
---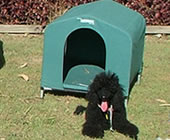 Kennel Dimensions: 62cm Long x 58cm Wide x 63cm High
Kennel Weight: 5 kg
Colours: Green
Dog breeds that use the Medium Houndhouse: Beagles, Basset Hounds, Jack Russells and Miniature Poodles
---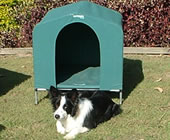 Kennel Dimensions: 84cm Long x 73cm Wide x 80cm High
Kennel Weight: 7 kg
Colours: Blue, Green and Camo
Dog breeds that use the Large Houndhouse: Boxers, Bulldogs and Staffordshire Terriers or 2 smaller breed dogs could fit comfortably into the large Hound House
---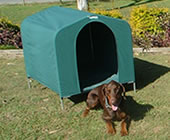 Kennel Dimensions: 102cm Long x 84cm Wide x 93cm High
Kennel Weight: 9 kg
Colours: Green
Dog breeds that use the X-Large Houndhouse: German Shepherds, Retrievers and Rottweilers or 2 medium breed dogs could fit comfortably into this kennel
---
About Houndhouse Dog Kennels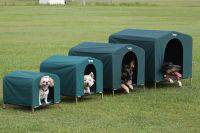 Easy to erect and clean
Folds flat for easy transport or storage
Prevents fleas and fle eggs from hatching
Light weight yet tough & durable
Storage / transportation bag supplied
Comfy mattress supplied with kennel
Great for skin allergies and arthritics
---
Go to the official website at www.houndhouse.com.au.
---
Checkout with Visa, Mastercard, American Express, Afterpay or zipPay.